Introduction
This article will walk through the process for downloading a standard multi-platform code signing certificate. If this is not the solution you are looking for, please use the search bar above.
Note: This guide is for reissues of Code Signing orders placed before February 1, 2017. For new or renewal orders placed after February 1, 2017, please view the token-based guide found here.
Instructions
1. Once you have completed the vetting process for your certificate, you will receive an email to download your certificate. Click the pickup link and enter the Pickup Password you created during the ordering process, then click Next.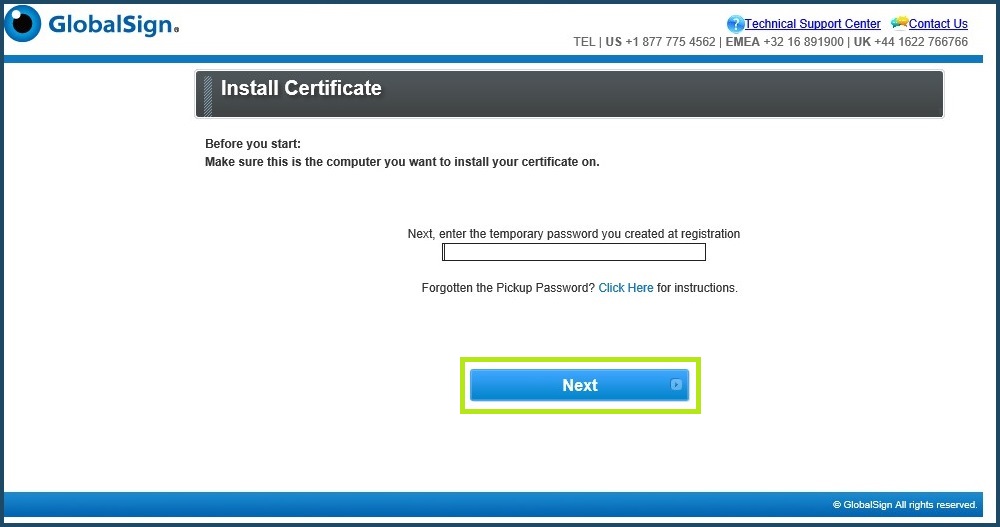 2. Next create a password for the certificate. This password is permanent and will be needed later to sign code or to import your certificate into the Windows Certificate store.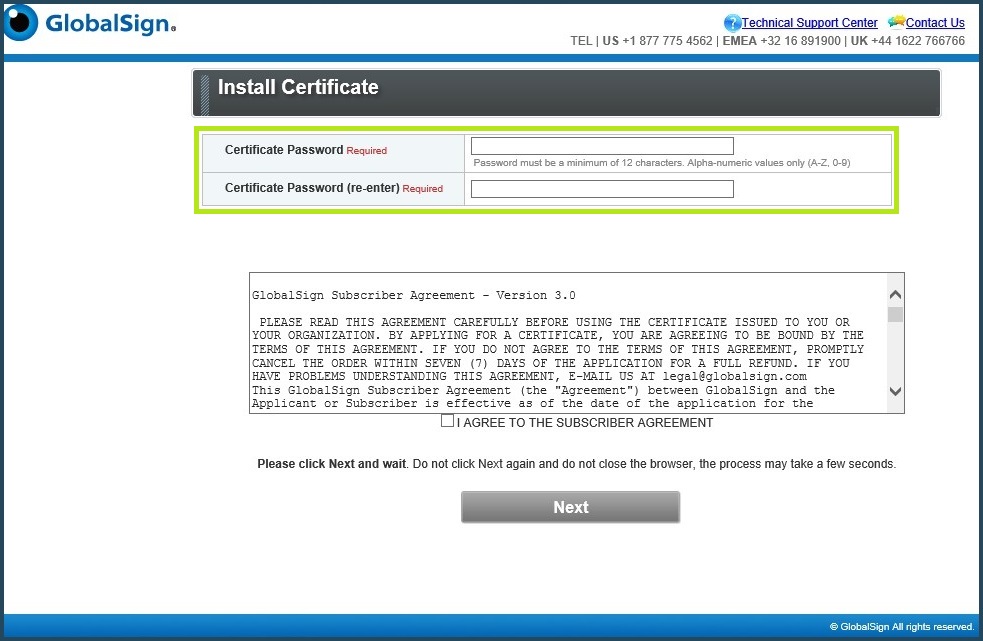 3. Click Download My Certificate.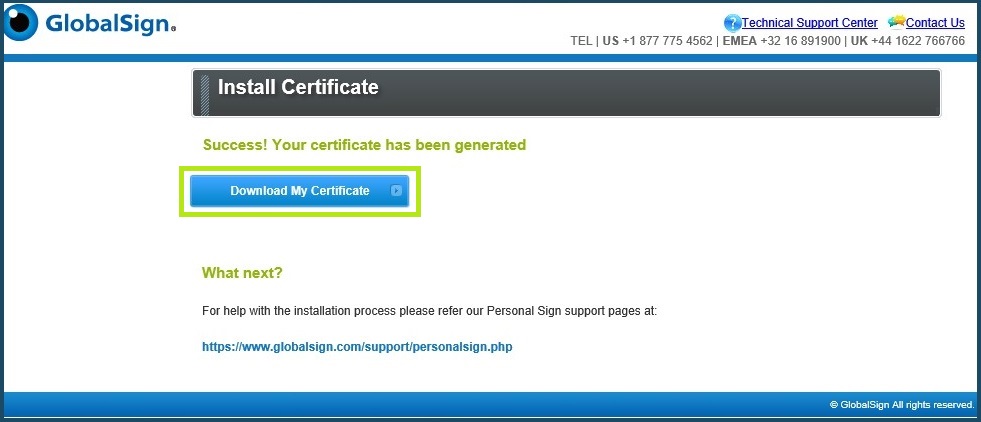 4. If prompted, specify a name and location to save your .pfx. By default, the file name is set to your order number. It is recommended to save this file to a location that can be accessed easily later when it's time to sign your code.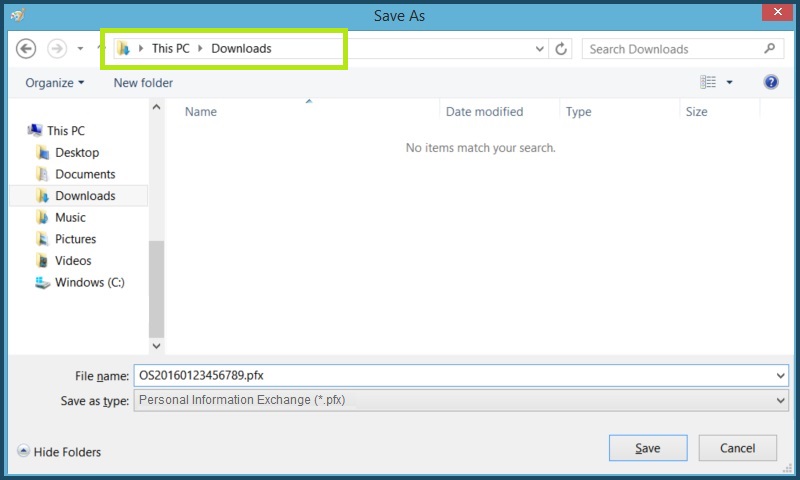 Now that you have successfully downloaded your certificate, you can either use it "as is" to sign code or it can be imported into your certificate store for use depending on the requirements of your platform.