Introduction
This article will walk you through signing a PDF in Adobe Acrobat XI. The instructions are specific for an Adobe AATL certificate to sign. GlobalSign's PDF Signing certificates attest to the identity of the signer and secure your PDF documents from modification.
Signing Instructions
Open the PDF you intend to sign.

Click the Sign button on the top right: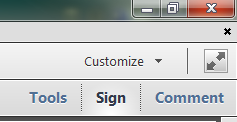 On the right hand side, expand the Work with Certificates section.
Click on Sign with Certificate: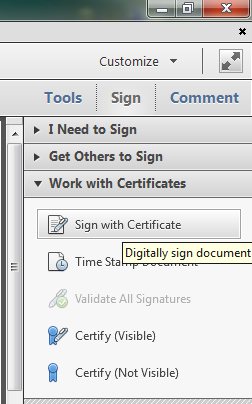 Click Drag New Signature Rectangle: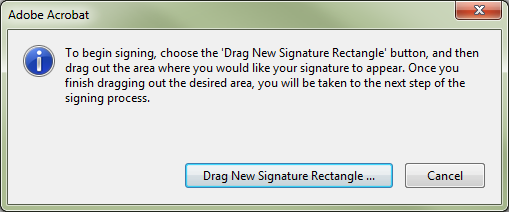 Drag your cursor to create a signature box: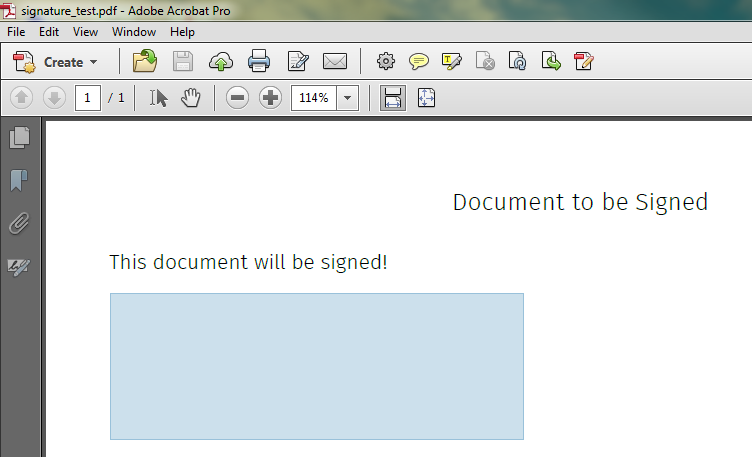 When you let go, the Sign Document screen will appear.
Select your certificate from the drop down menu. Press Sign: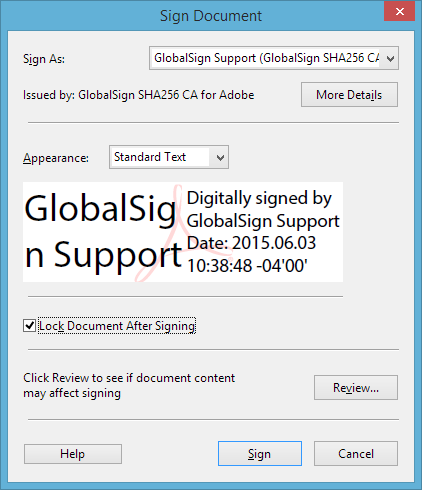 Re-Save your document.
Type in your password..
Press OK: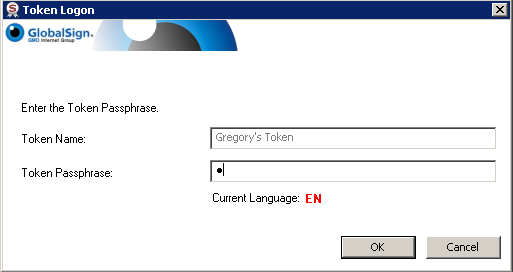 Your signature will appear along with the "Blue Bar" indicating the signature is valid:




Your PDF is now signed.