Import Intermediate - MMC
Jul 18, 2020
Introduction
Intermediate certificates help complete the "Chain of Trust" from an end-entity certificate back to a root certificate. Intermediate certificates must be present ahead of time prior to setting bindings in IIS or applying services in Exchange.

Instructions
1. Go to Start > Run > mmc. Press Enter: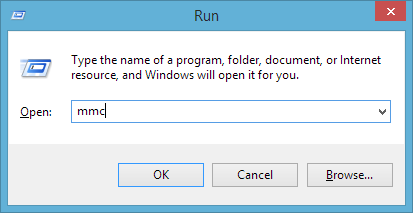 2. In the MMC, go to File > Add / Remove Snap-In...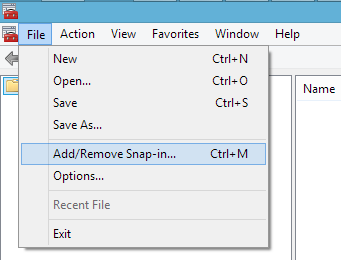 3. Choose the Certificates snap-in. Click Add.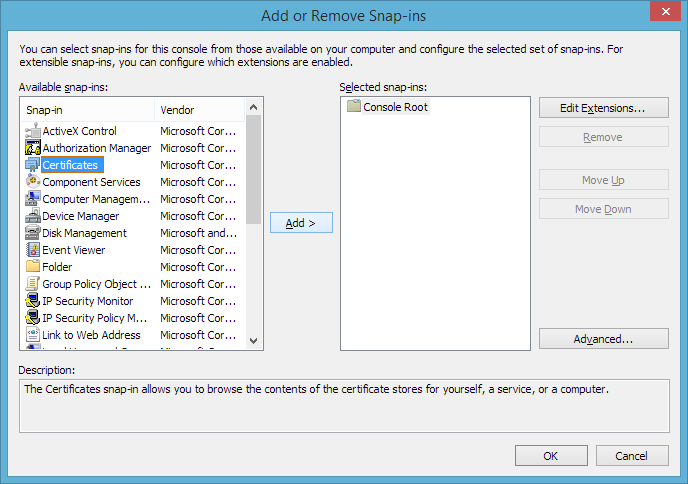 4. Choose Computer Account. Click Next >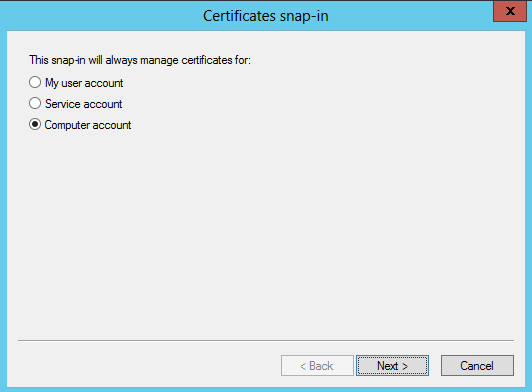 5. Choose Local Computer. Click Finish.



6. Click OK to exit the snap-in window.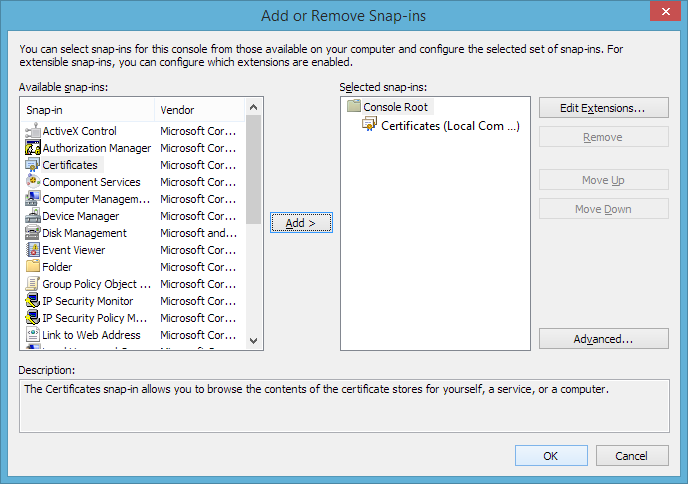 7. In the MMC window, expand the following sections: Certificates (Local Computer) > Intermediate Certification Authorities > Certificates

8. Right-click the Certificates folder and go to All Tasks > Import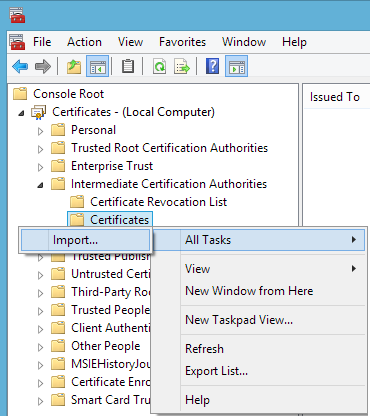 9. Choose Local Machine. Click Next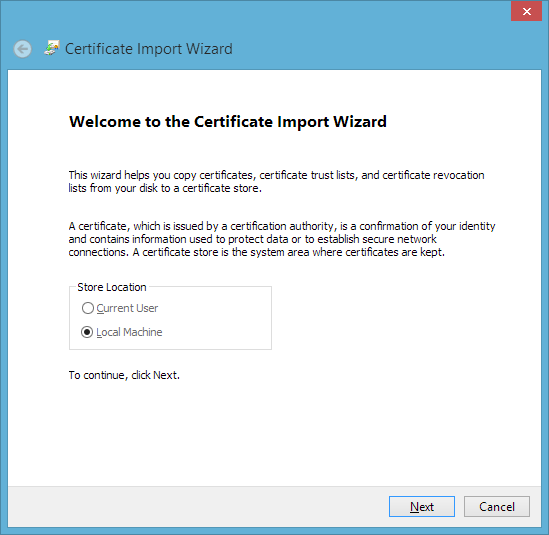 10. Click Browse on the next window:



11. Choose the intermediate that you wish to import and click Open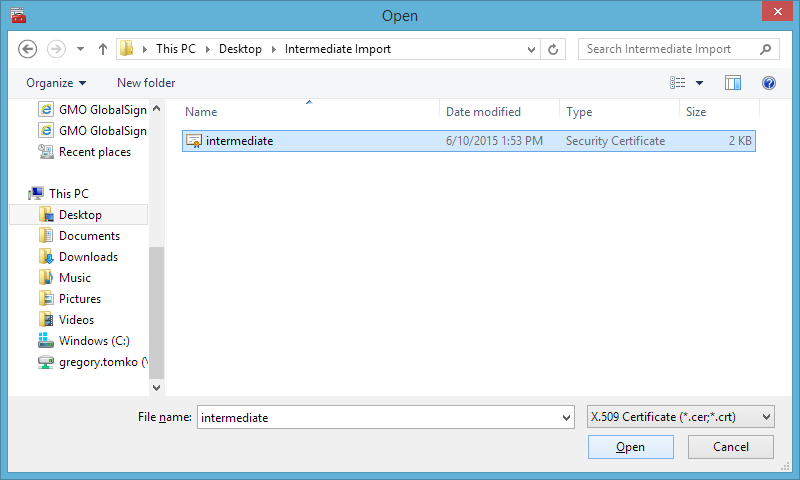 12. Click Next on the Certificate Import Wizard: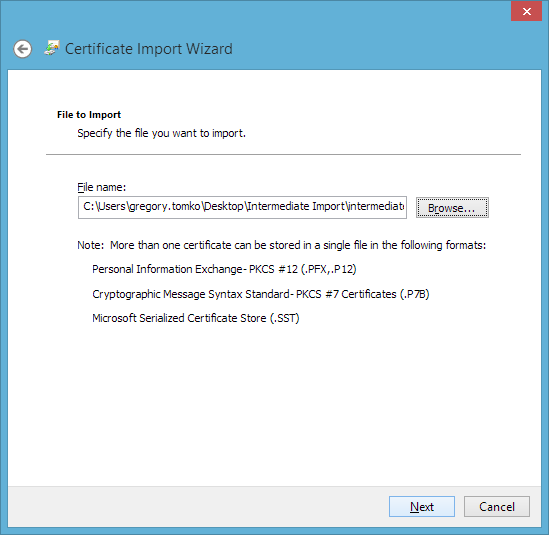 13. Make sure the Certificate Store is specified as Intermediate Certification Authorities. Click Next.



14. Click Finish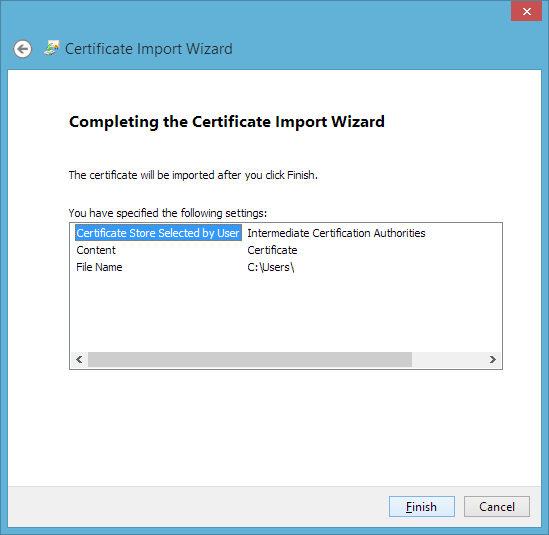 15. Click OK when the certificate imports successfully.