How to create a CSR using MMC
How to create a CSR using MMC
​​Introduction
This article provides step-by-step instructions for creating a Certificate Signing Request (CSR) using Microsoft Management Console (MMC). If this is not the solution you are looking for, please search for your solution in the search bar above.
Guidelines
You can watch the following video for a tutorial.
Here are the steps on how to generate CSR using MMC:
1. Open up MMC by typing it on Start Menu
2. Click File
3. Click Add/Remove Snap-ins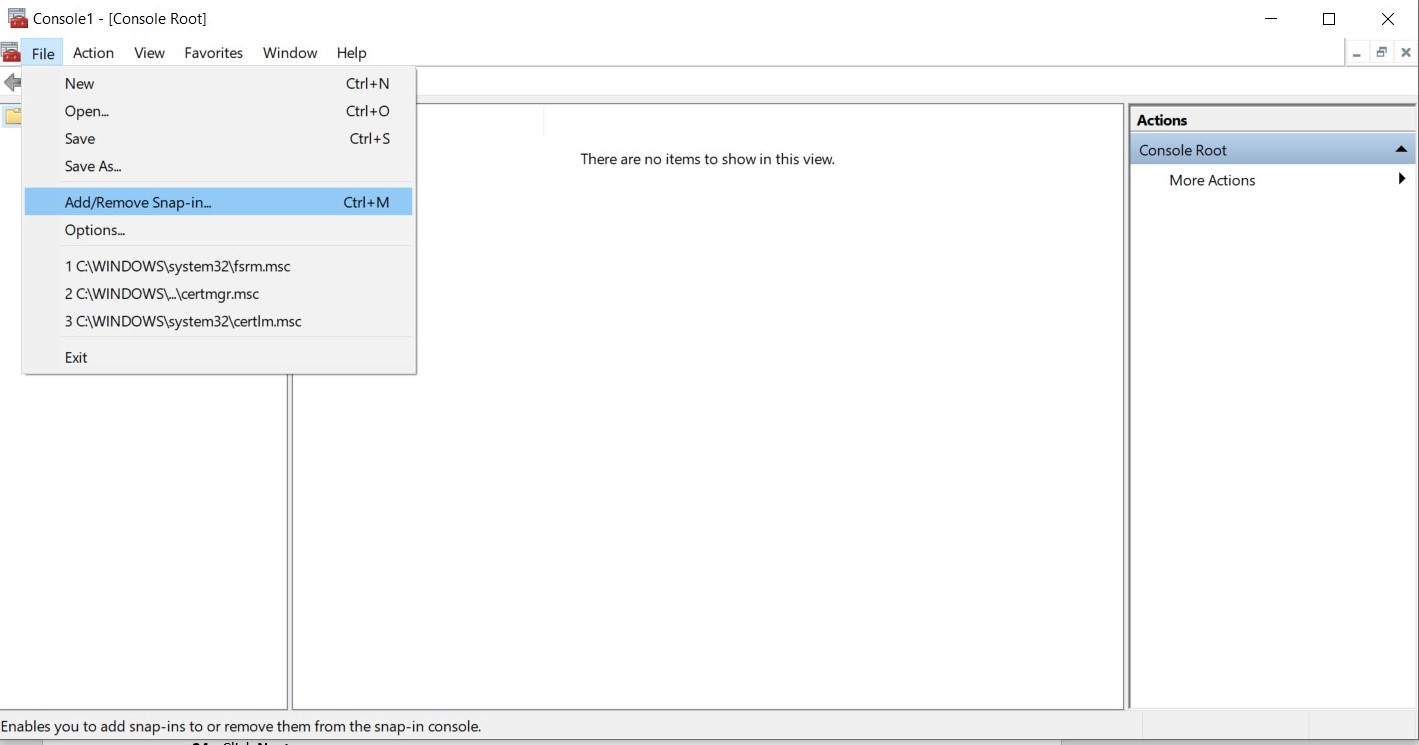 4. Select Certificate then Add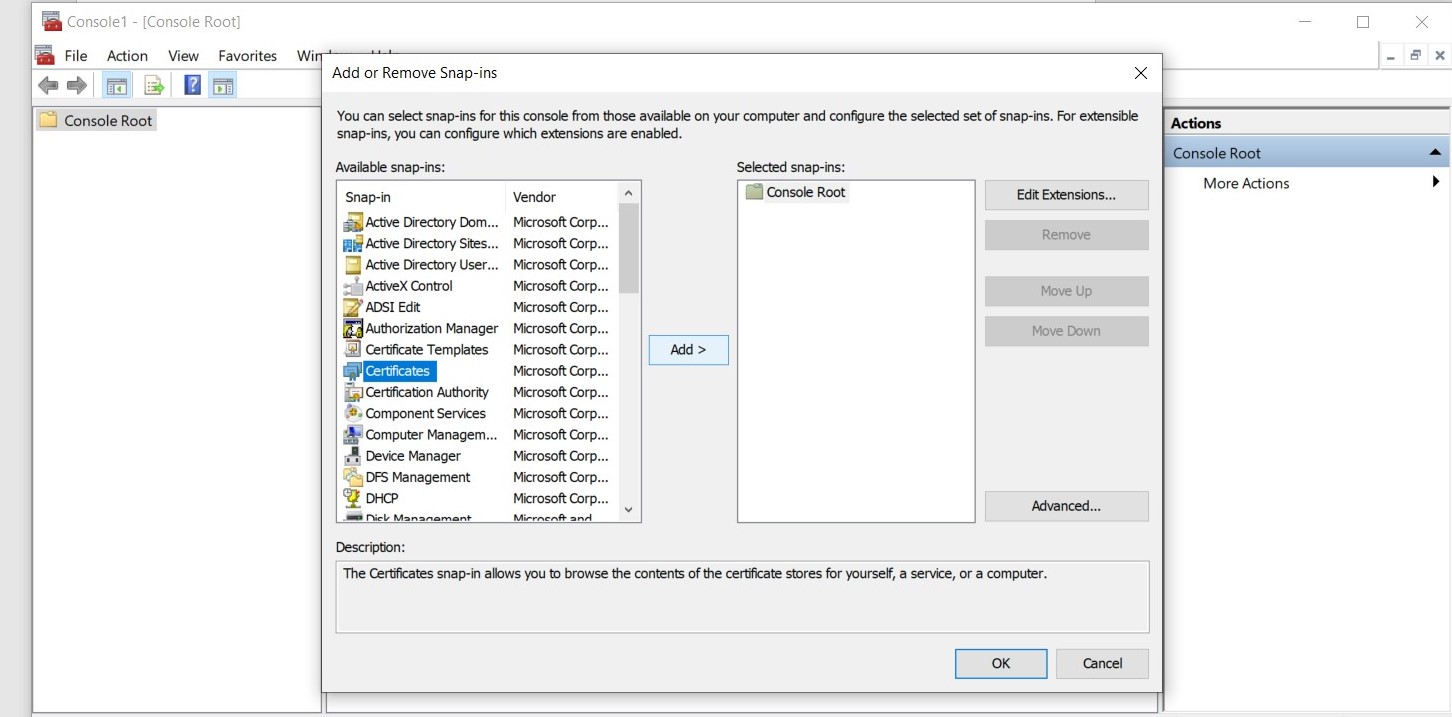 5. Click OK. Note: If it will ask you which account, choose Current User.
6. Expand the Certificates
7. Right click on Personal folder
8. Choose All Tasks > Advanced Operations > Create Custom Request > Next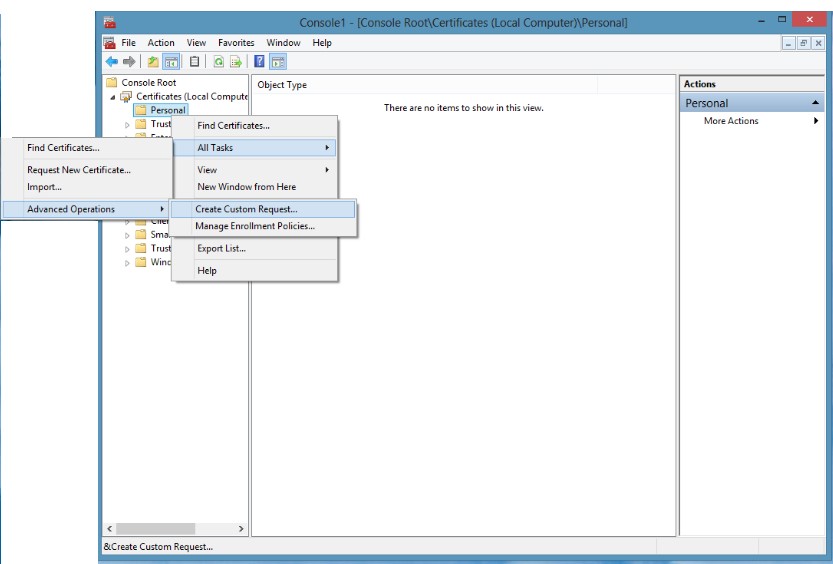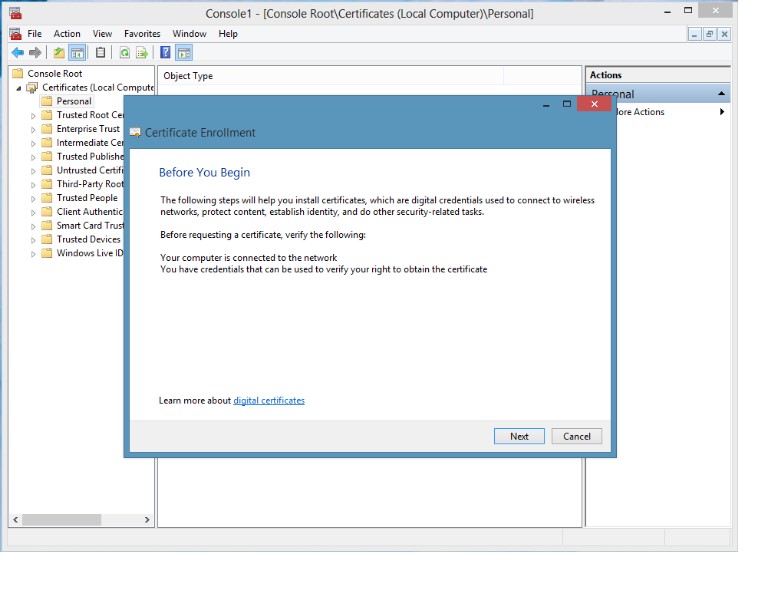 9. Select Proceed without enrollment policy under Customer Request
10. Click Next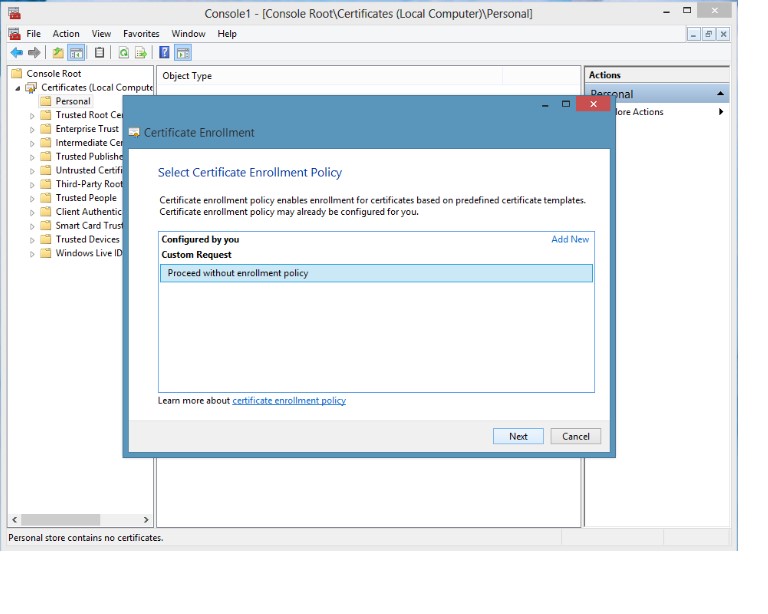 11. Make sure that the template is CNG key and request format is PKCS #10 and click Next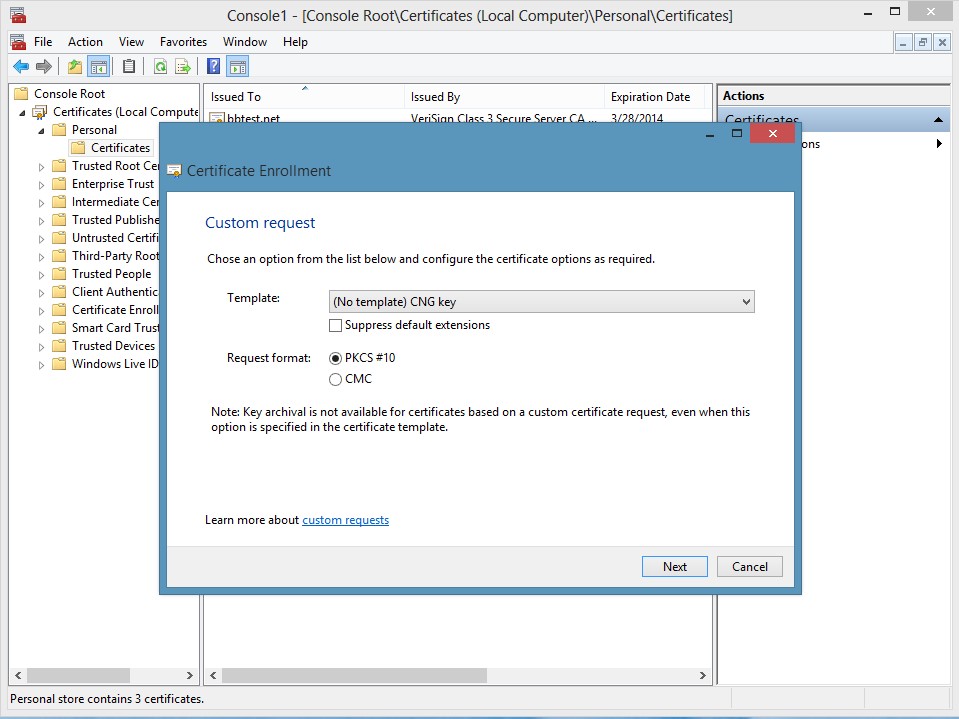 12. Under custom request, click Properties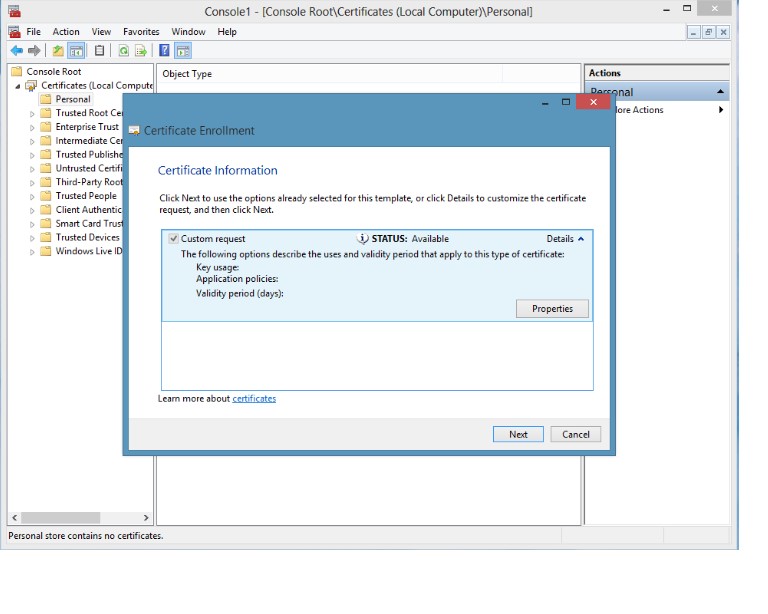 13. Provide a friendly name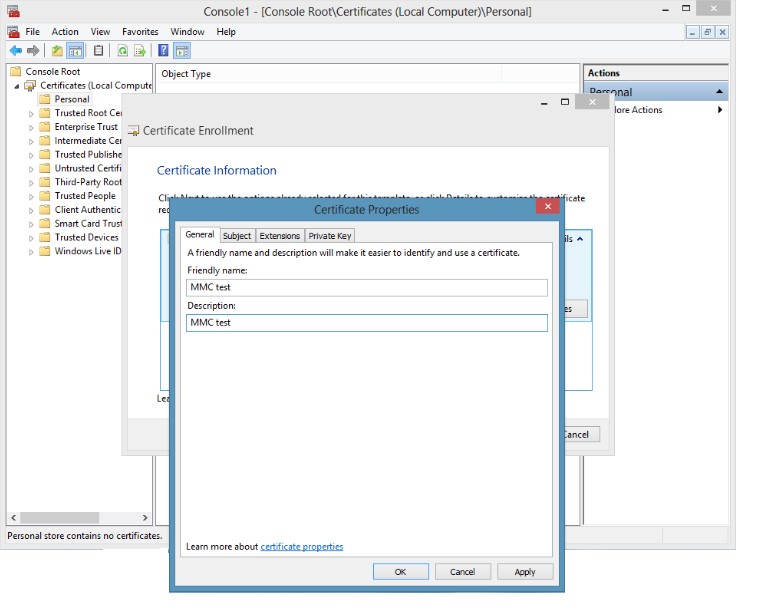 14. Go to Subject tab
15. Under subject name, select Common Name and provide its value
16. Then click Add
17. Continue with other CSR details needed (Organization, Organization Unit, Locality, State, and Country)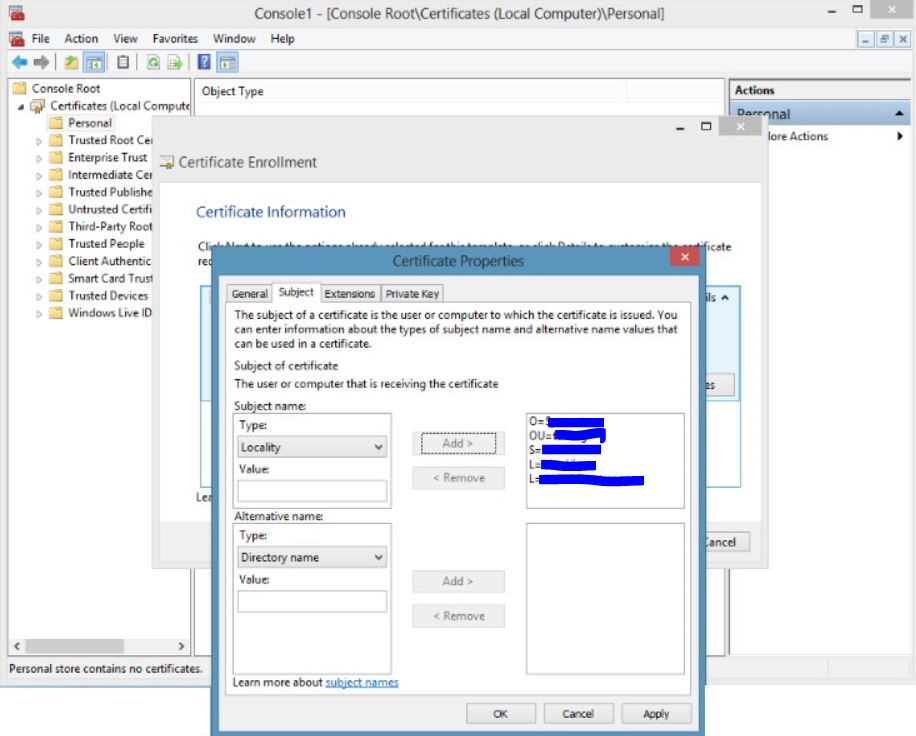 18. Go to Private Key tab
19. Expand Cryptographic Service Provider and make sure you have RSA ticked.
20. Expand Key options and choose key size
21. Checked the Make private key exportable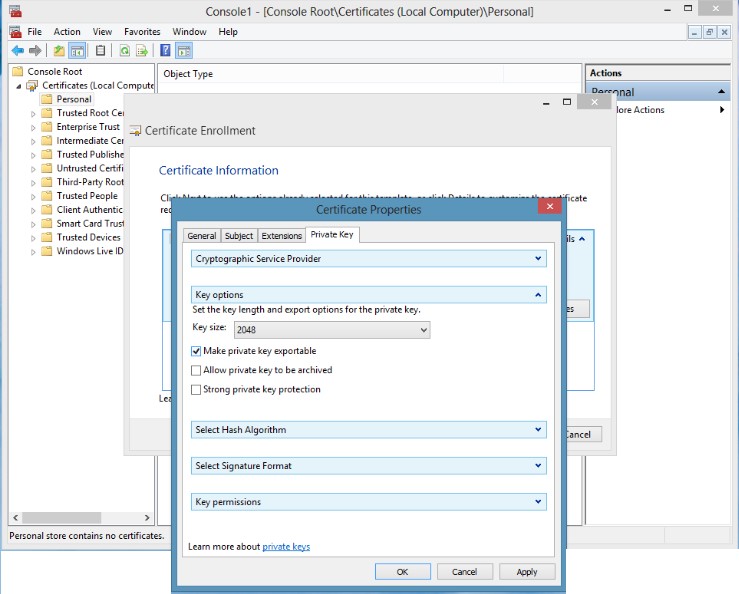 22. Expand Hash Algorithm and select SHA256
23. Click Apply, then click OK
24. Click Next
25. Make sure the File Format is Base 64 and choose the directory where you want to save the CSR file.
26. Click Finish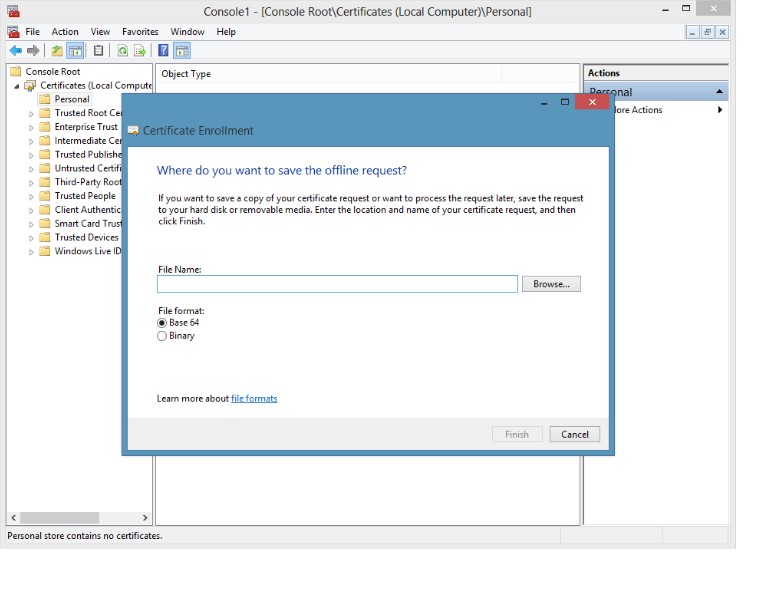 27. Locate the CSR file and open it on a notepad
28. Copy and submit the CSR to GlobalSign