How to Resend the Approval Email in GCC
How to Resend the Approval Email in GCC
​​Introduction
This article provides step-by-step instructions on how to resend the Approval Email in GlobalSign Certificate Center (GCC). If this is not the solution you are looking for, please search for your solution in the search bar above.
Guidelines
You can watch the following video for a tutorial.
Here are the steps how to resend approval email via GCC:
1. Login your GlobalSign Account at https://gcc.globalsign.com/au/signon/gacp/usernamePasswordLogin.do
2. Select the tab appropriate to the order you are trying to find. In our example, we are going to select SSL Certificates tab.
3. Select Search Order History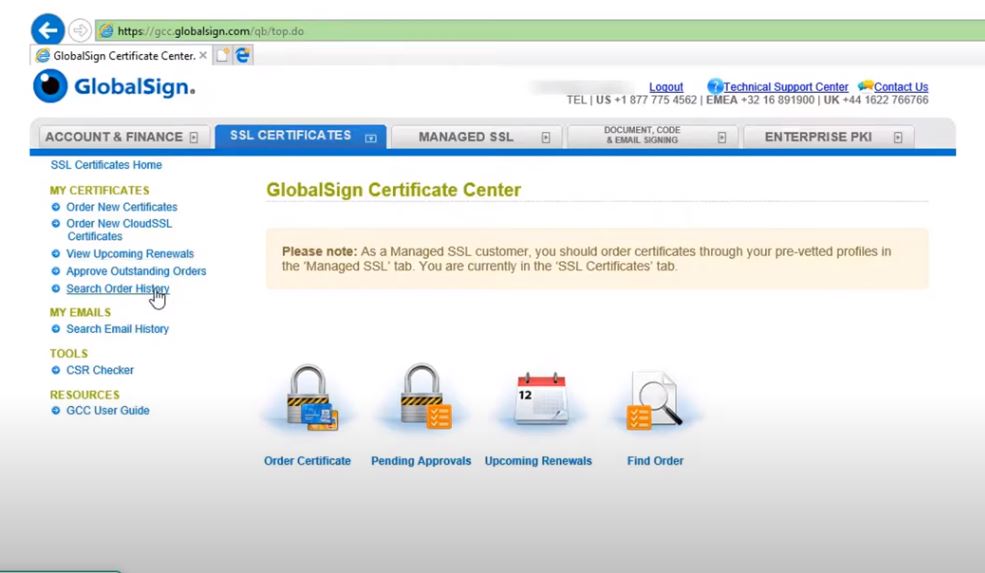 4. Type your order number, alternatively, you may leave the search box empty and click Search
5. Click Edit

6. Click Resend Approval Mail button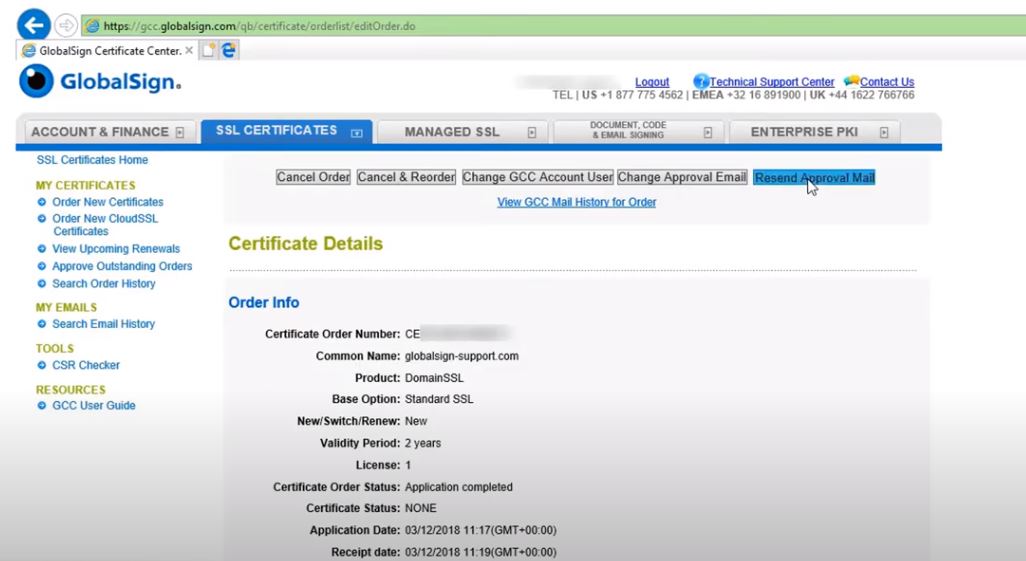 7. Confirm that you have the correct email and click Resend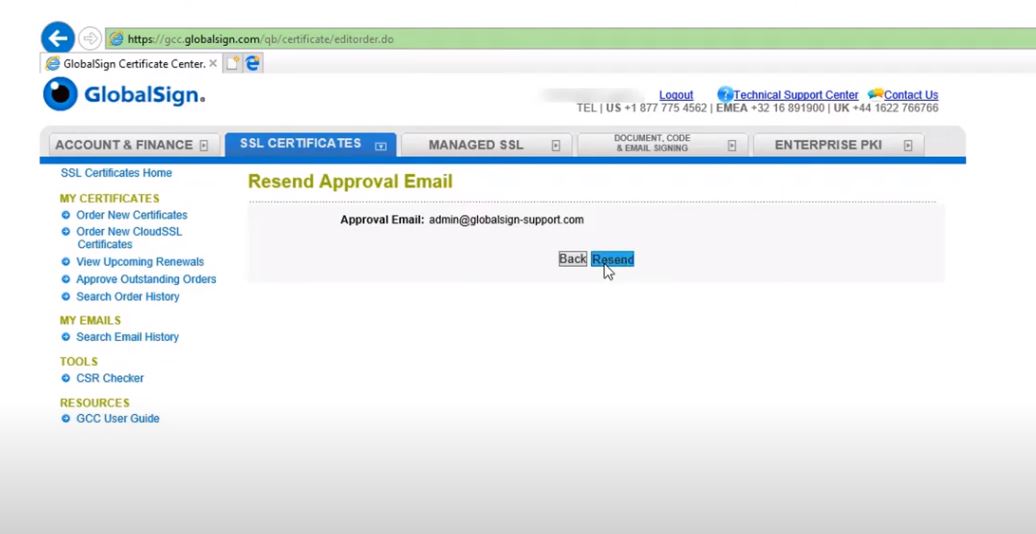 You have successfully resent the email.