Introduction
Adobe CDS certificates chain back to the Adobe Root CA which is not present in the Microsoft Windows trust store. BlueBeam Revu looks to the Windows trust store for valid certificate chains. If you wish to use the Adobe CDS certificate with BlueBeam Revu, you will need to manually install the Adobe Root CA to your Windows certificate store.
Instructions

1. Download the Adobe Root CA here:
https://secure.globalsign.com/cacert/adoberoot.cer

2. Open the .cer file. Click Install Certificate...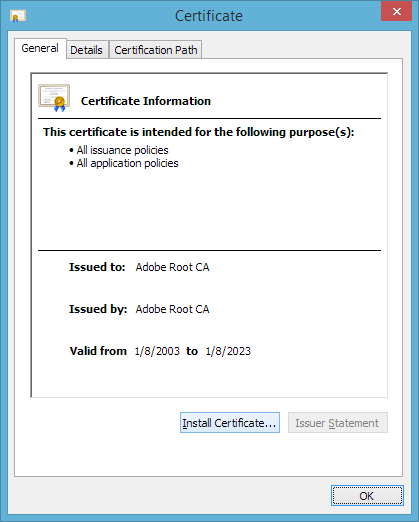 3. Choose Current User or Local Machine.

Note that local machine waill install the certificate for all users, but may require admin privileges depending on your security settings.

Click Next.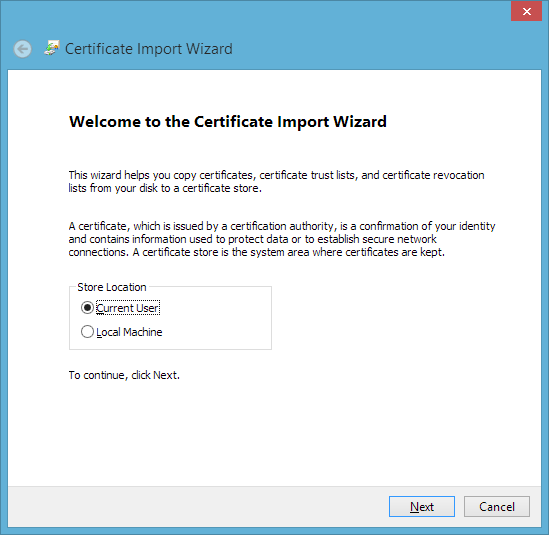 4. Choose Place all certificates in the following store and click Browse...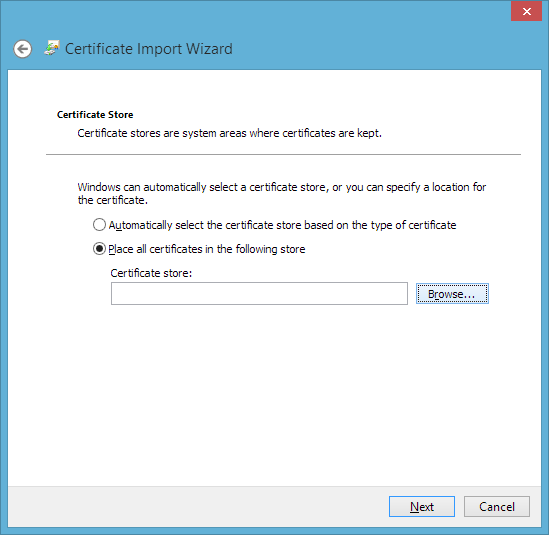 5. Choose the Trusted Root Certification Authorities trust store and click OK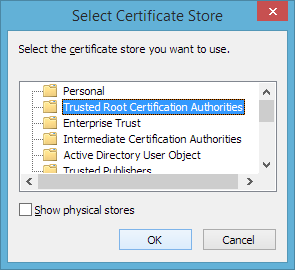 6. Click Next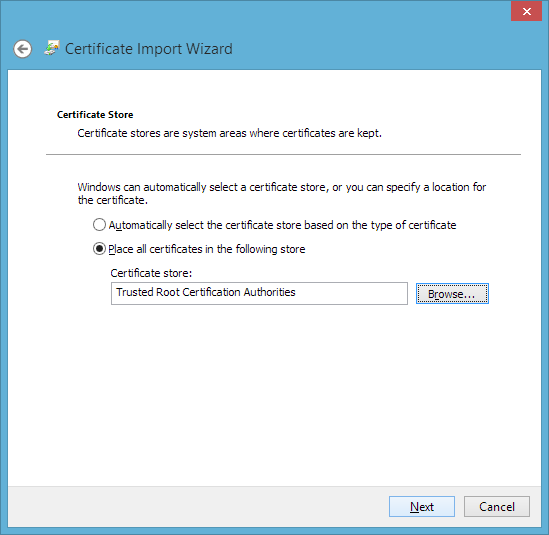 7. Click Finish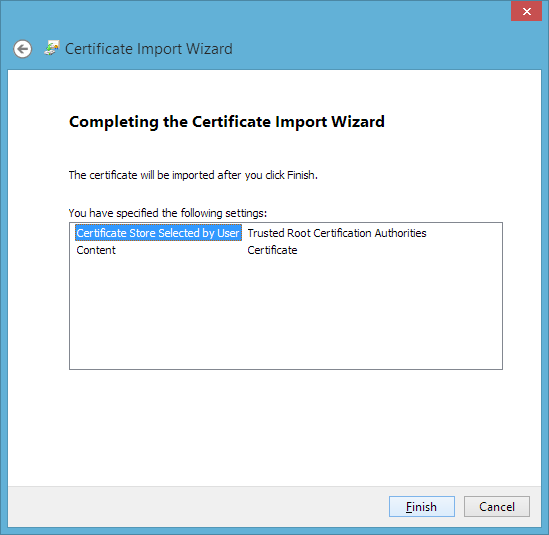 8. Click Yes to acknowledge the message that you will be installing a certificate to the trusted root store: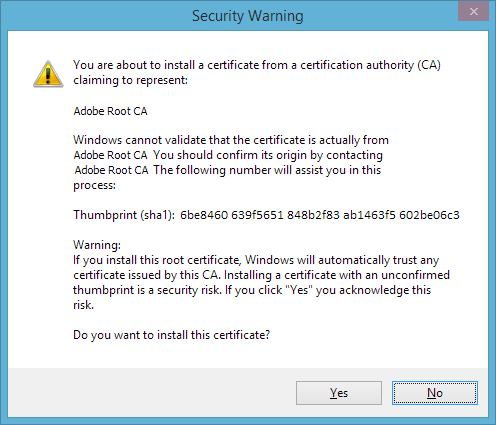 9. Click OK