Verify an Identity
The Identity includes the information of who you are and where you are based. As a qualified CA, we verify this information following CA/B Forum and other industry requirements.
We also authenticate the origin of the order. The verified Identity information will be shown on the certificates which increases the trustworthiness and the reliability of your signature.
Prerequisites
The Identity tile will show different statuses indicating the stage that the validation process is in.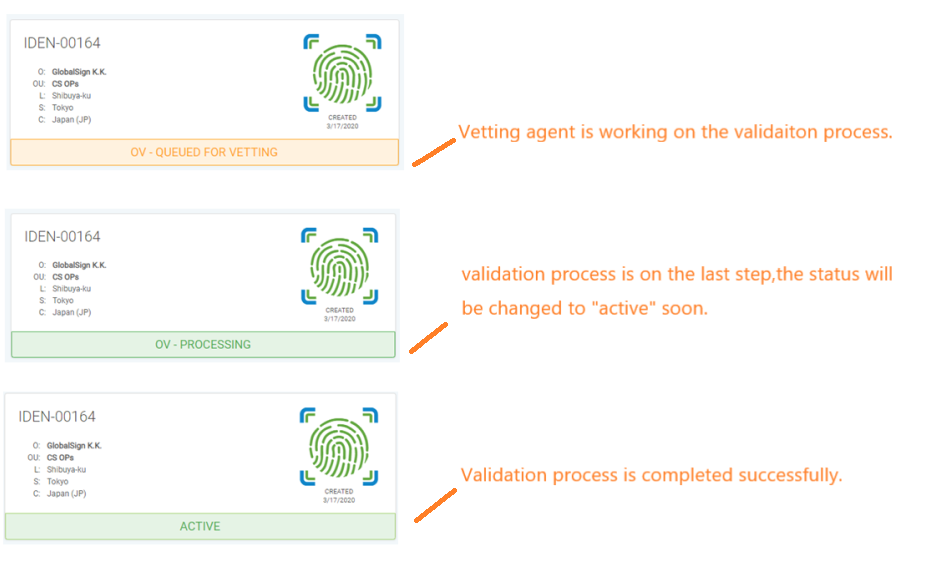 Next steps
Once your identity has been verified, the next step will be subscribe to a service: