Test Certificate Installation - SSL Certificates
Test Certificate Installation - SSL Certificates
Testing an SSL Certificate for Successful Installation

Article Purpose: This step-by-step article provides instructions for testing that an SSL certificate has been properly installed and can now be seen in the browser when visiting the domain.

To test the SSL certificate installation you can simply visit the domain name which is secured by the newly installed certificate.
Go to any web browser and type in the full domain name starting with "https" (e.g., https://www.globalsign.com).
Depending on the type of certificate you installed you will see different trust indicators in front of the URL in the address bar. Below is the visual indicator for an ExtendedSSL certificate which provides the highest level of security.

If at any point you receive an error, such as the ones displayed below, this would indicate that the installation of the SSL certificate is incorrect.

FireFox Error: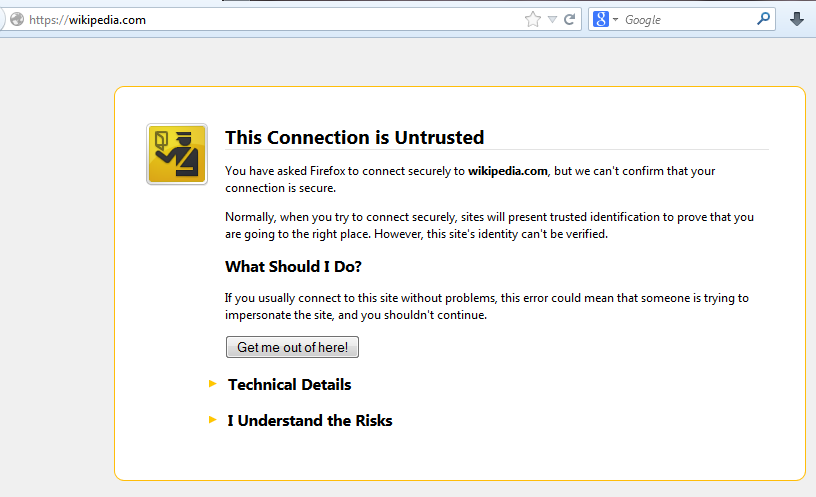 Internet Explorer Error: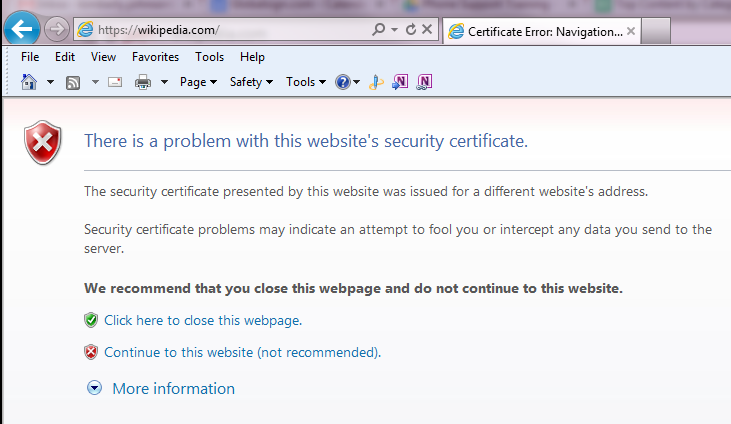 Google Chrome Error:




There are a few items you can check before contacting support for assistance:
Validity period – Is the certificate expired?
Intermediate certificate – Do you have the correct intermediate installed for the type of certificate you have?
Firewall – Do you have the correct settings on your firewall (e.g., Is Port 443 is open?)

You can also check the health of your SSL certificate using GlobalSign's SSL Configuration Checker.